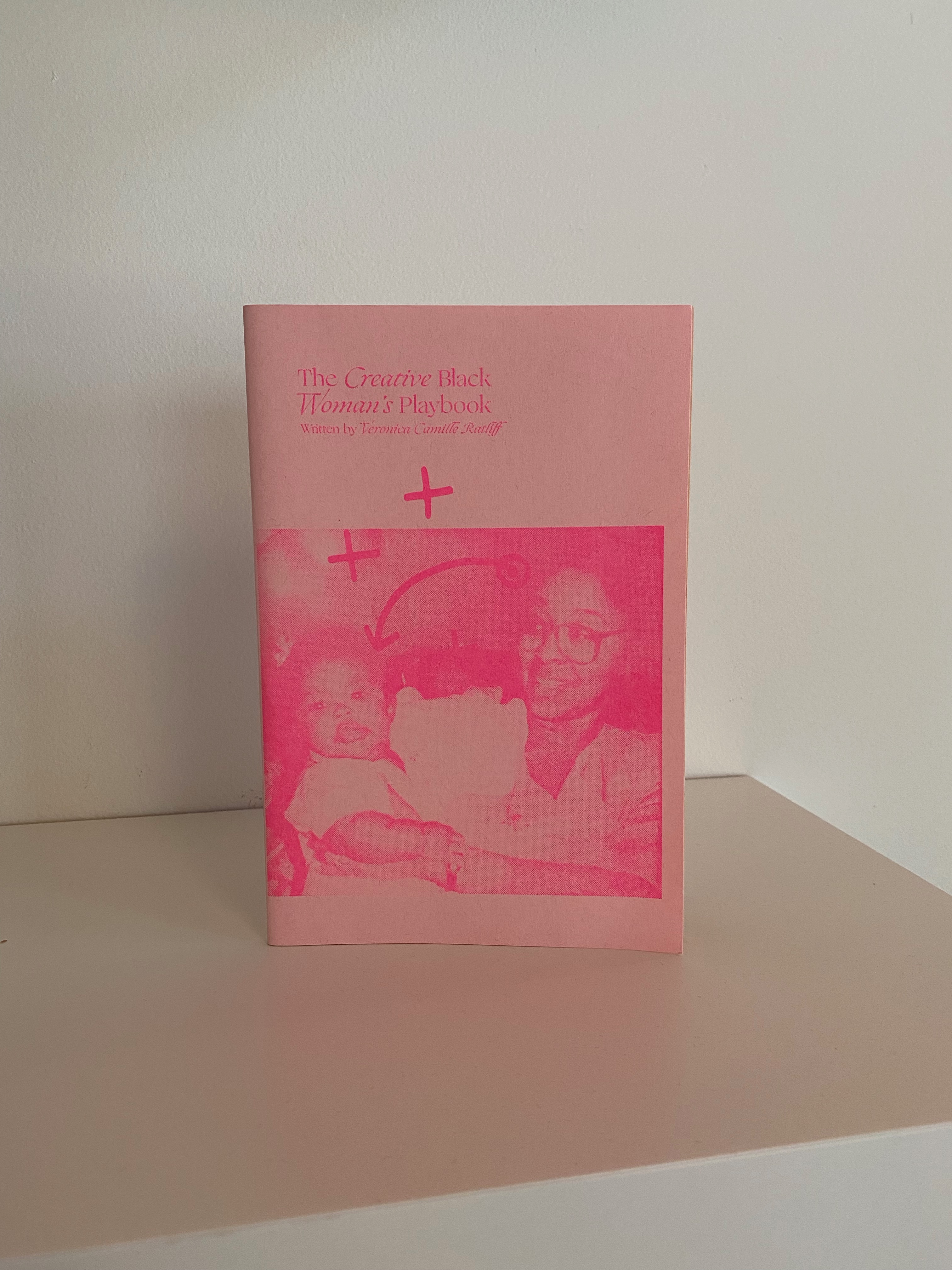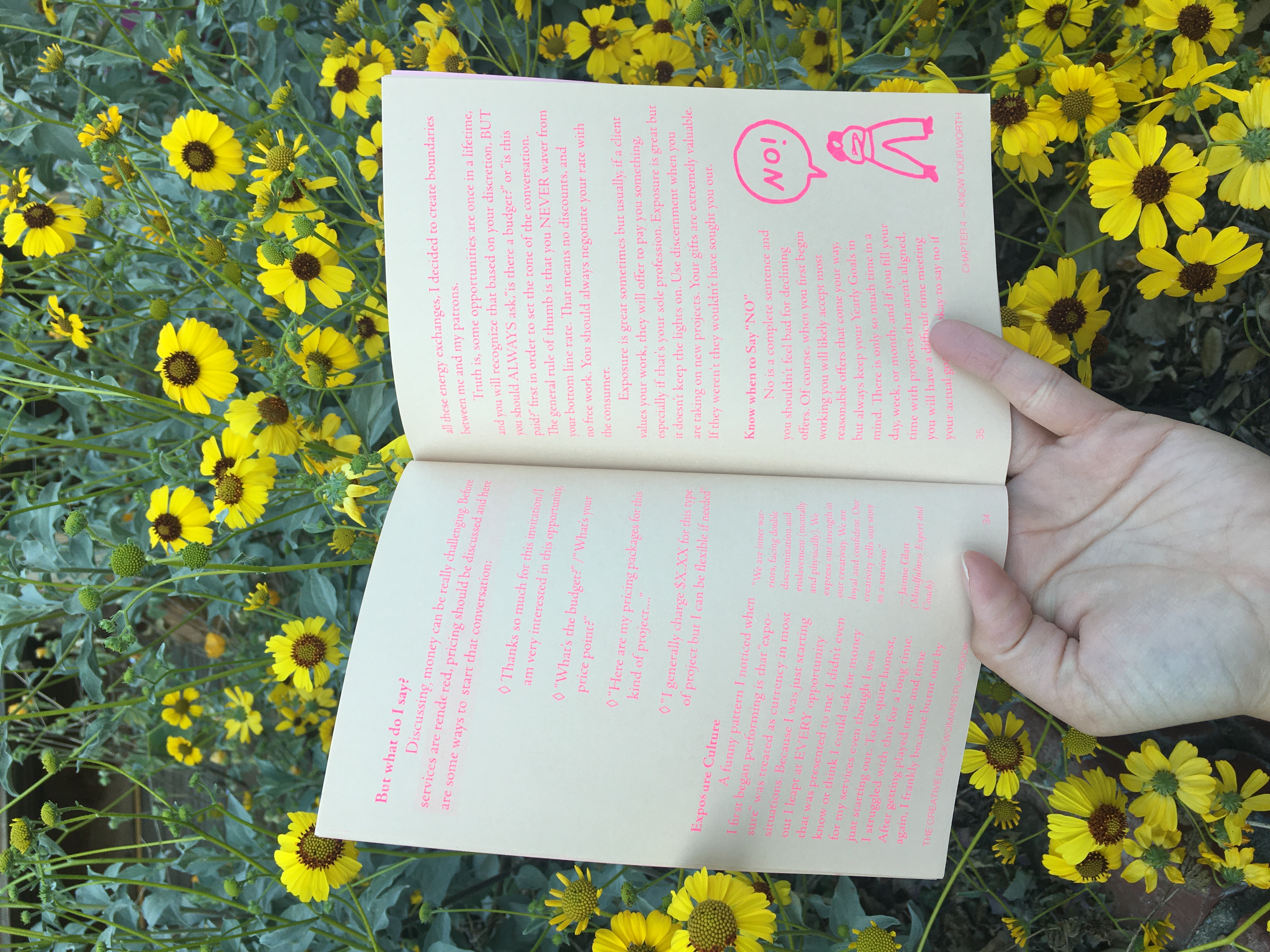 THE CREATIVE BLACK WOMAN'S PLAYBOOK

An interactive guide for Black women of all ages, to not only create the creative life they want, but to monetize every aspect of it.
Visit
creativeblackwomansplaybook.com
for a Spanish version of the book.
Size: 5" x 7.5", 60 pages

Self published by Co—Conspirator Press with the support of Feminist Center for Creative Work.
Designed by MJ Balvanera, Edited by Sarah Williams and Hana Ward, Riso-printed by Neko Natalia, Illustrations by Hana Ward.
PDF DOWNLOAD

VERONICA C. RATLIFF
(she/her) V.C.R, born Veronica Camille Ratliff, is a multidisciplinary recording artist, musician, and published author that uses music and literature to inspire and uplift her audience. Born into a musical family in Memphis Tennessee, she was classically trained in violin and gospel choir beginning at age five. Homeschooled, her mother taught her to read and write which inspired her to cultivate her creative gifts until present day.
V.C.R uses her eclectic musical background to carefully craft songs that are not only healing and one-of-kind but direct tributes to her favorite singers and composers such as Minnie Riperton, JDilla, Chaka Khan, and Tchaikovsky. The hybridization of her direct influences, gospel, soul, funk, and classical music combine to birth her own genre called "Cosmic Soul". Her dreamy movie-like approach to her projects takes the listener on a journey through her thoughts transporting them to their own universe.
In 2019, V.C.R wrote her first book entitled
The Creative Black Woman's Playbook
which is an interactive workbook that was written to inspire generations of black women to cultivate and monetize their creative gifts for the good of all mankind. This book sold out of 300 copies within the first few months.
---
About

Co—Conspirator Press is a publishing platform for artists, writers, designers, printers, social justice workers, and editors from historically underrepresented communities who use their voice to address intersectional feminist issues and challenge cis-hetero-patriarchy, white-supremacy, and exclusionary, colonial, capitalist, and ableist systems.