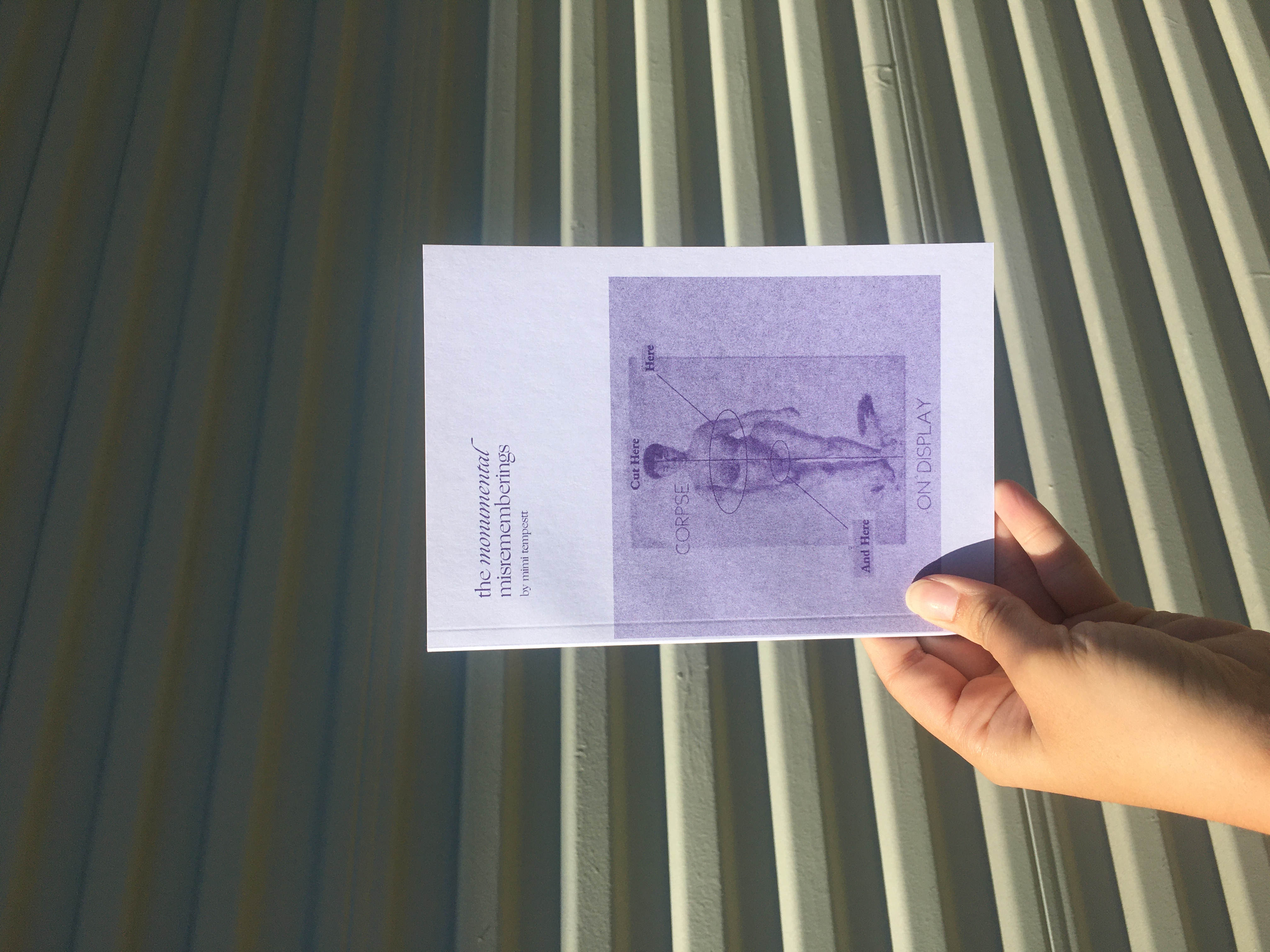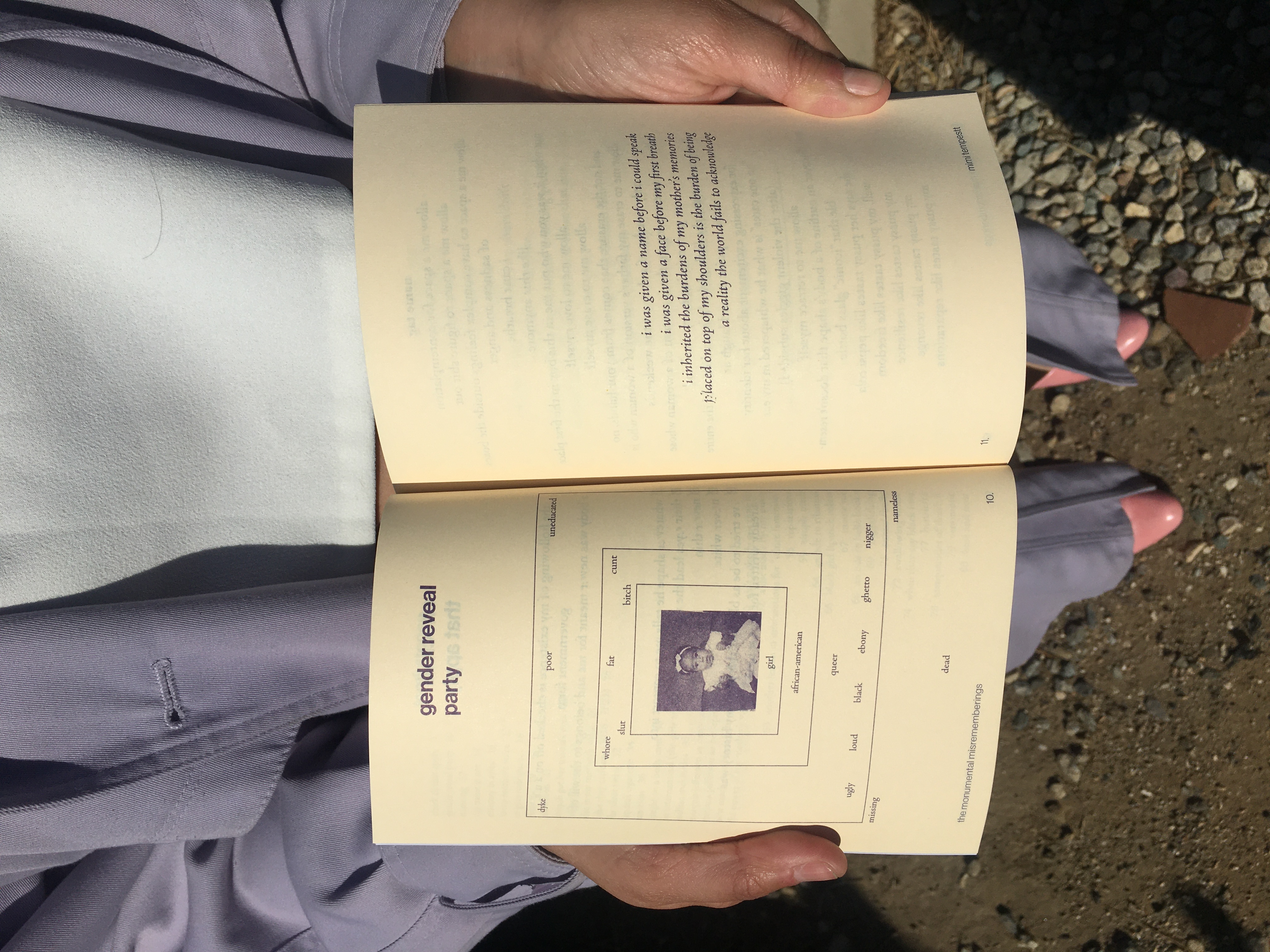 THE MONUMENTAL MISREMEMBERINGS




the monumental misrememberings is a meditation on death. It's a curious insight on the creative and violent ways in which Black girls, women, trans women and femmes often become displaced, experience death, and subjugation as a result of patriarchal systems in America. This debut collection of poems by Mimi Tempestt operates through this specific lens, not to romanticize the pain of Black femme bodies, but to bring light to this sadistic truth. When we turn on the television, when we log into social media, when we look in the mirror, the normalcy of how often and creatively Black women are murdered weighs on our conscience. the monumental misrememberings addresses our unwillingness to grapple with these violences, and places front and center the realities faced by Black femmes.

Size: 5" x 7.5", 88 pages

Self published by Co—Conspirator Press with the support of Feminist Center for Creative Work.
Designed by MJ Balvanera, Riso-printed by Neko Natalia.




MIMI TEMPESTT

(she/her and they/them) is a multidisciplinary artist, poet and daughter of California. She has a MA in Literature from Mills College, and is currently a doctoral student in the Critical/Creative PhD in Literature at UC Santa Cruz. Her debut collection of poems, the monumental misrememberings, launch with Co—Conspirator Press in November 2020. She was chosen for Lambda Literary Writers Retreat for Emerging LGBTQ Voices for poetry in 2021, and is currently a creative fellow at The Ruby in San Francisco. Her works can be found in Foglifter, Luna Luna Magazine, Chaparral Press, and Reclamation Magazine.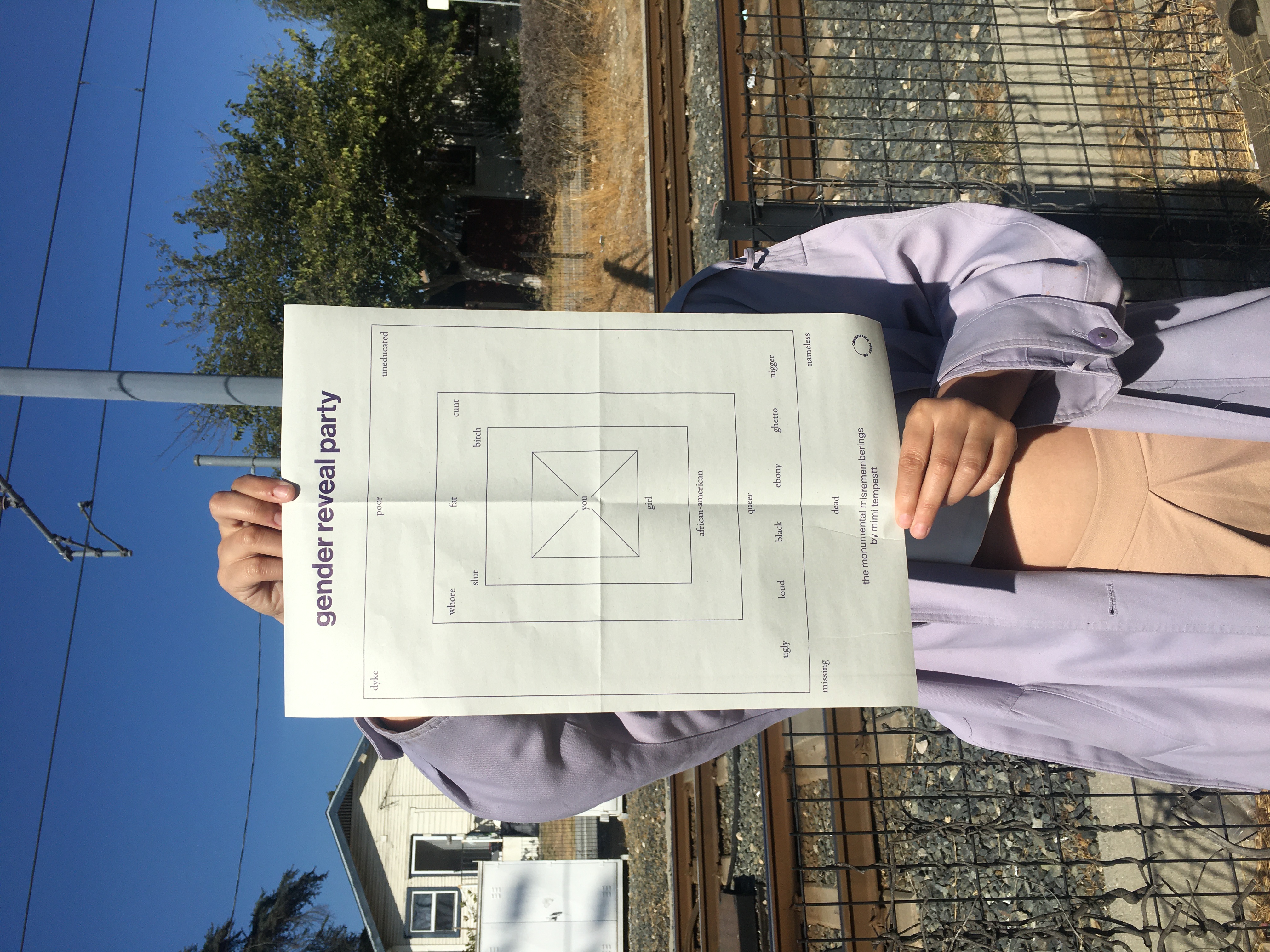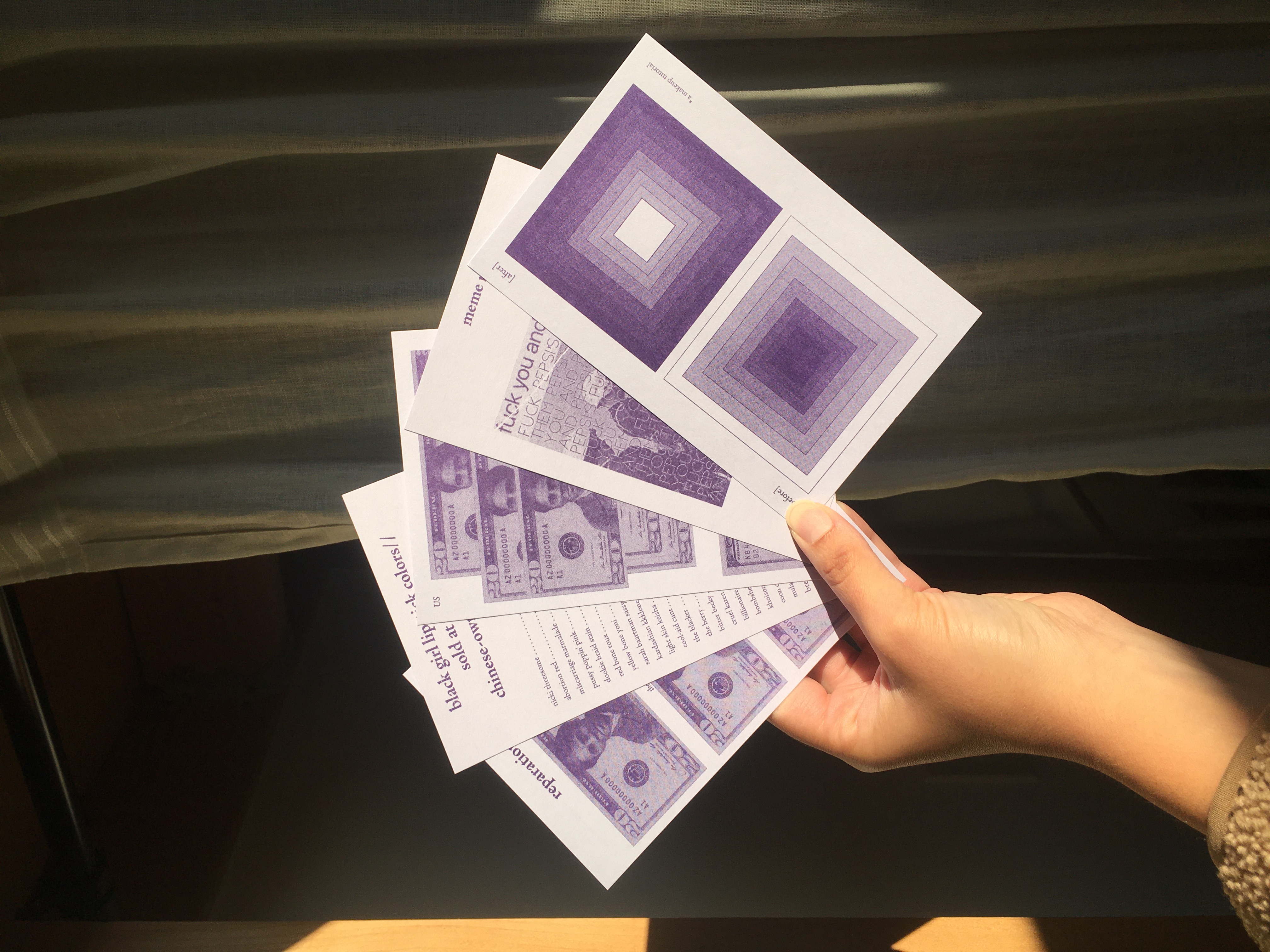 GENDER REVEAL PARTY POSTER




This folded poster is an excerpt from a graphic poem of the same name from the monumental misrememberings by mimi tempestt.

Proceeds go directly to the author and their choice of mutual aid funds dedicated to Black femmes to redistribute to.

Size 11"x17" folded, single sided poster on Newsprint with purple ink.

Edition of 200.
POSTCARD SET FROM THE MONUMENTAL MISREMEMBERINGS




This set of 5 postcards are each excerpted from a graphic poem of the same name from the monumental misrememberings by mimi tempestt.

Size 6"x4" double sided postcard on Springhill Digital Orchid paper with purple ink.

Edition of 200.
---
About

Co—Conspirator Press is a publishing platform for artists, writers, designers, printers, social justice workers, and editors from historically underrepresented communities who use their voice to address intersectional feminist issues and challenge cis-hetero-patriarchy, white-supremacy, and exclusionary, colonial, capitalist, and ableist systems.