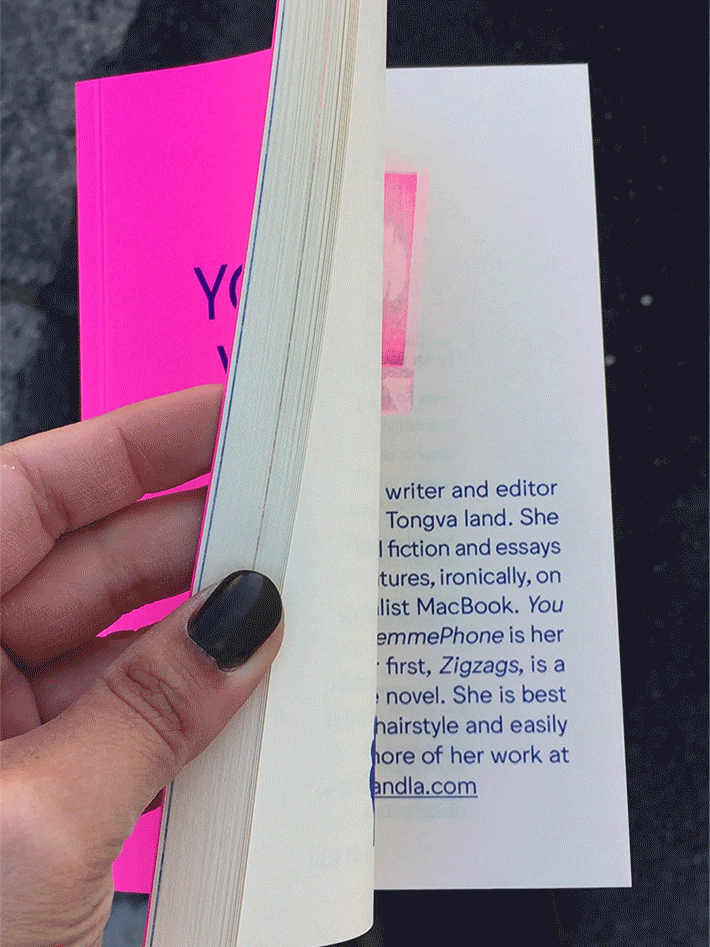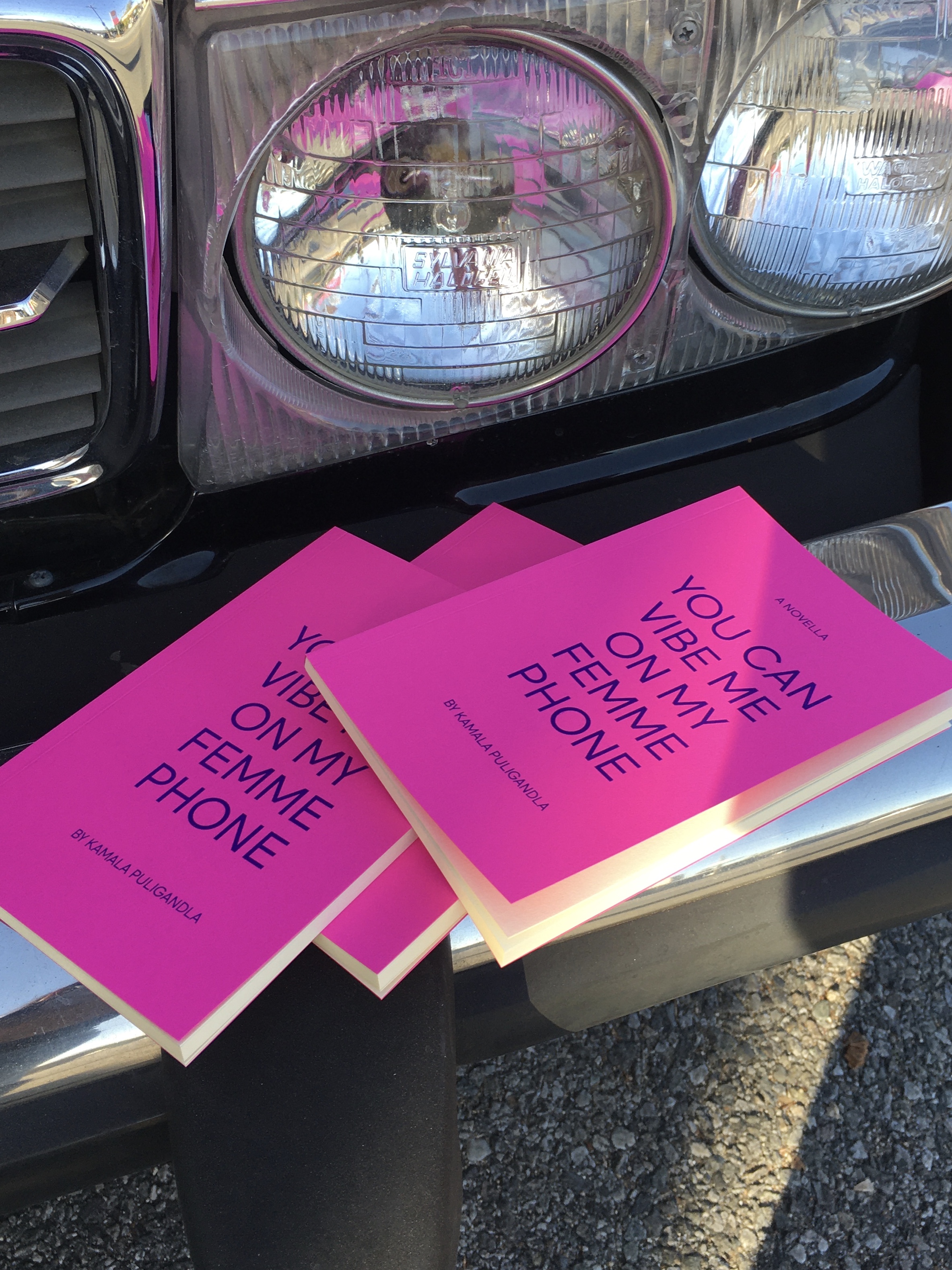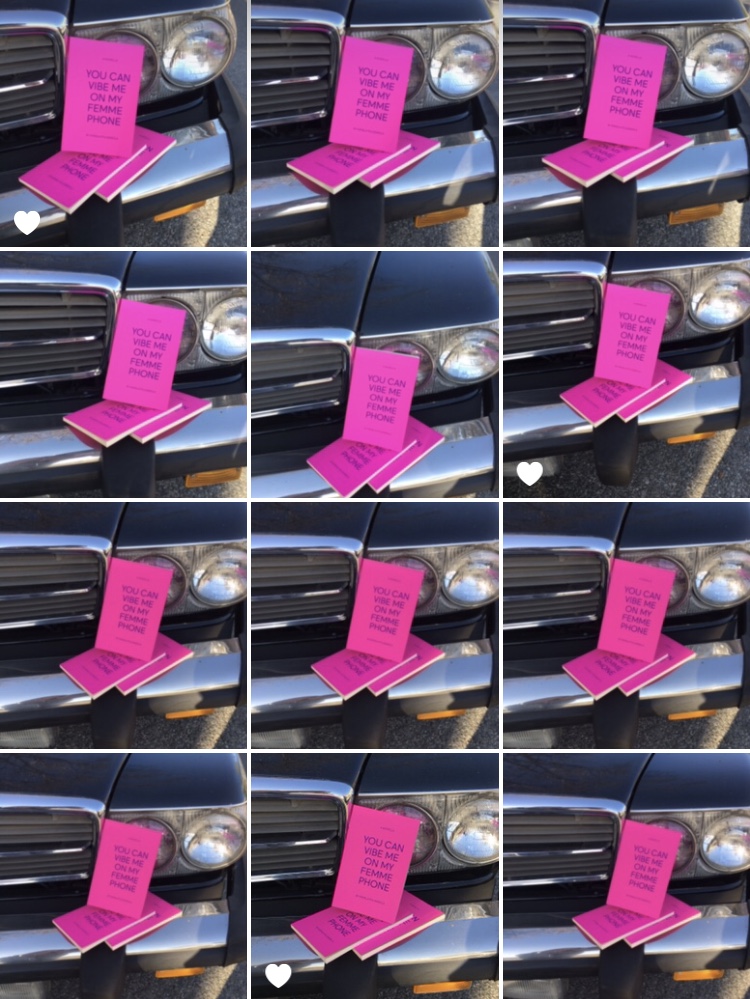 YOU CAN VIBE ME ON MY FEMMEPHONE

You Can Vibe Me On My FemmePhone
follows three friends, in a near-future Los Angeles, who are trying to improve themselves using a phone with a feminist operating system. Join Veronica, Phoebe, and Remy on their absurd adventures to seduce artists, entrap local Proud Boys, and enter a kinky queer horse-play scene. Their FemmePhones, programmed with their personal values, guide them toward the transformative love and professional passions they seek. But what choices will they make when they disagree with their phones and what does this mean about their feminist values? Kamala Puligandla's heartfelt, humorous novella takes you on a wild ride about queer love, self-knowledge and growth.
Size: 4.5" x 7", 108 pages, perfect bound
Self-published by Co—Conspirator Press with the support of Feminist Center for Creative Work. Copy edited by Pratishtha Kohli. Illustrations by Phoebe Unter. Designed by MJ Balvanera, Riso-printed by Neko Natalia.
PDF DOWNLOAD

KAMALA PULIGANDLA
(she/her) Kamala Puligandla is a writer and editor in LA. She writes autobiographical fiction and essays on queer love and futures. Kamala is currently the Communications and Marketing Director at the Feminist Center for Creative Work, and is well-known for her contagious laughter, her iconic hairstyle and her easily undone heart. Her first novel,
Zigzags
, came out from Not A Cult in October 2020 and You Can Vibe Me On My FemmePhone is her second book. Find her at
kamalapuligandla.com.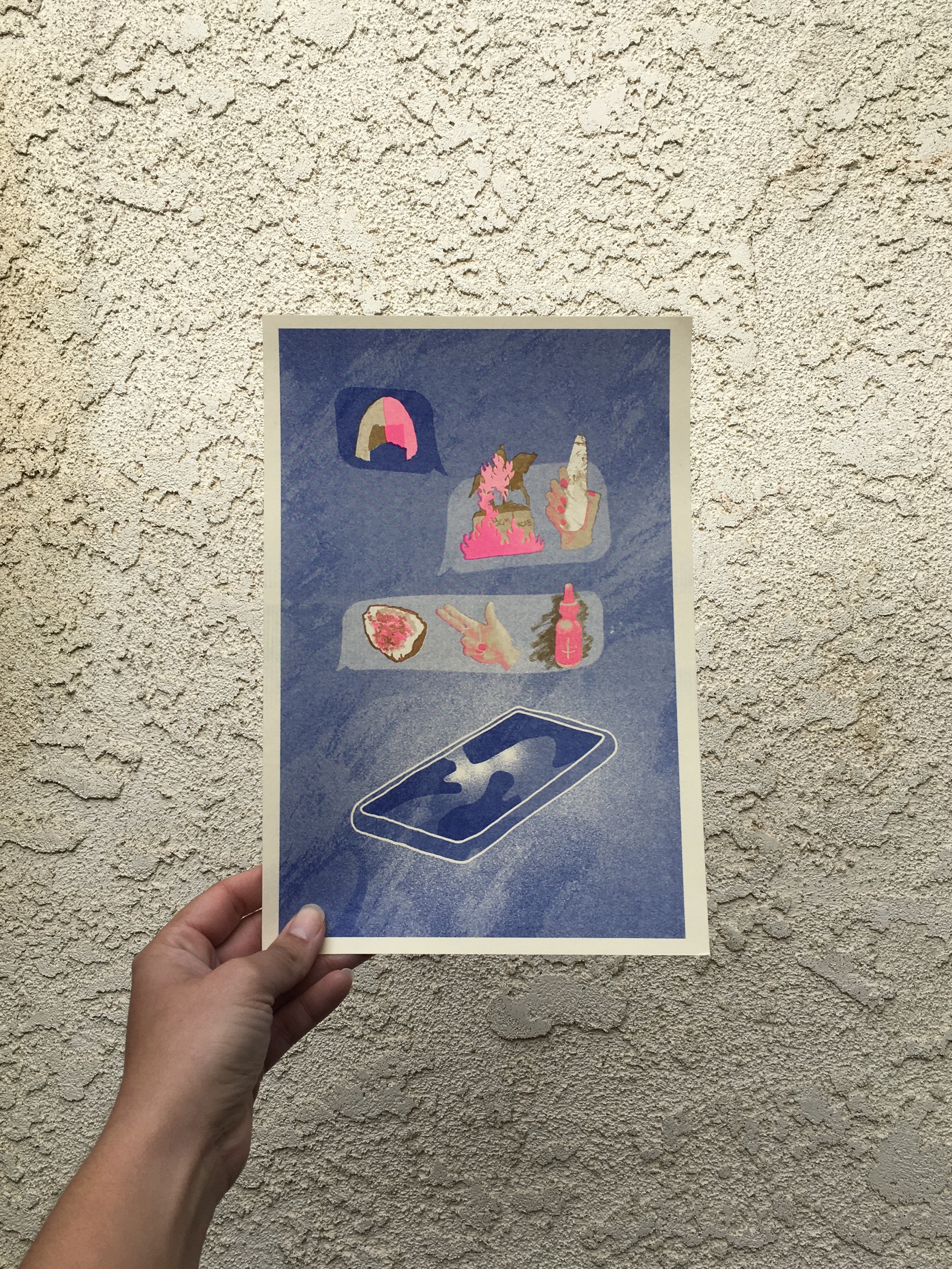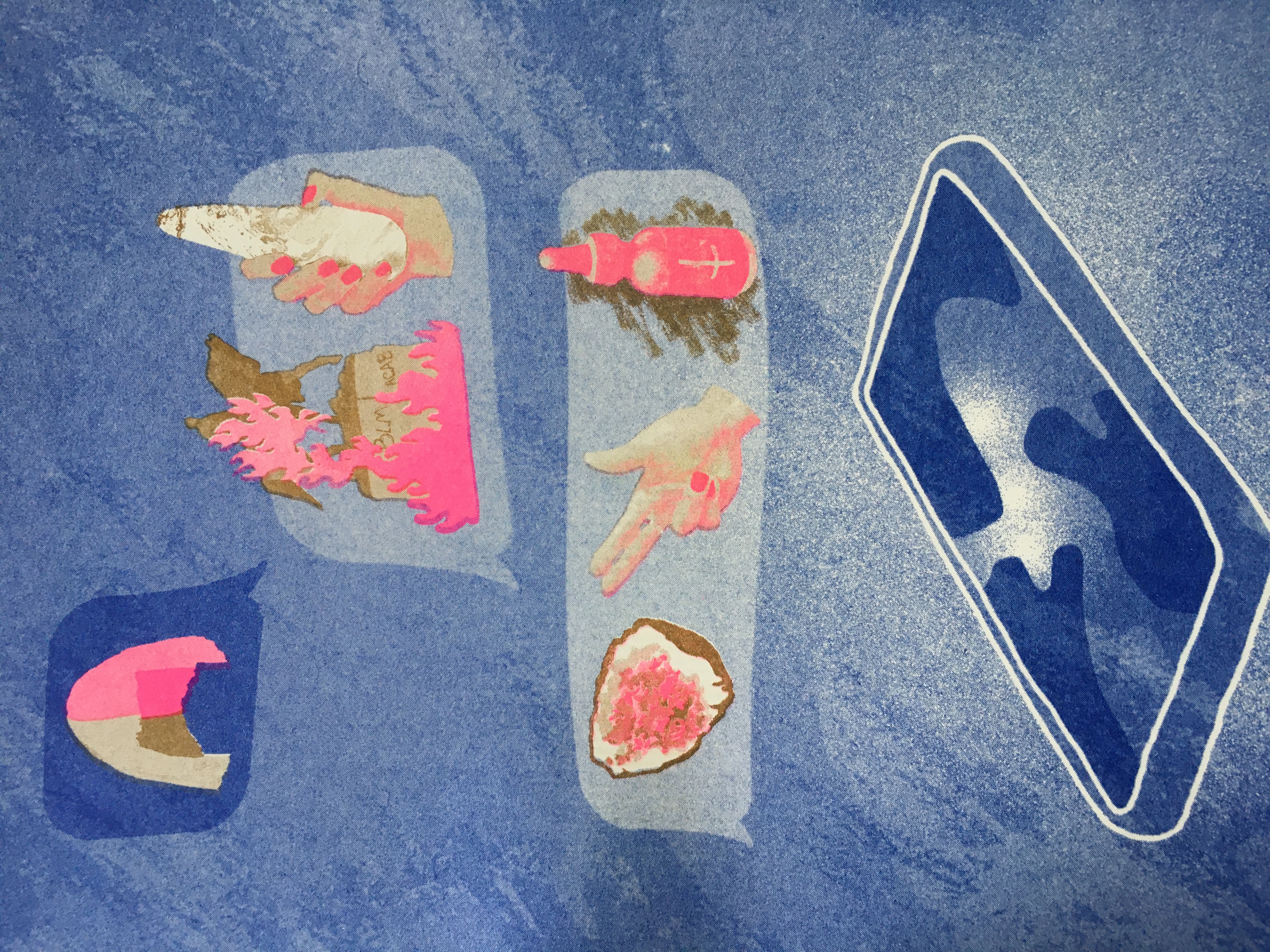 LIMITED EDITION EMOJI PRINT



We created a one-of-a-kind poster featuring an illustration from the pages of FemmePhone! Curate your space with the fun and evocative art by Phoebe Unter featured in the book.

Proceeds go directly to the illustrator.

Size 7.5"x11" single sided riso print, printed with Medium Blue, Fluo Pink and Flat Gold inks

Edition of 50
---
About

Co—Conspirator Press is a publishing platform for artists, writers, designers, printers, social justice workers, and editors from historically underrepresented communities who use their voice to address intersectional feminist issues and challenge cis-hetero-patriarchy, white-supremacy, and exclusionary, colonial, capitalist, and ableist systems.