YOU CAN VIBE ME ON MY FEMMEPHONE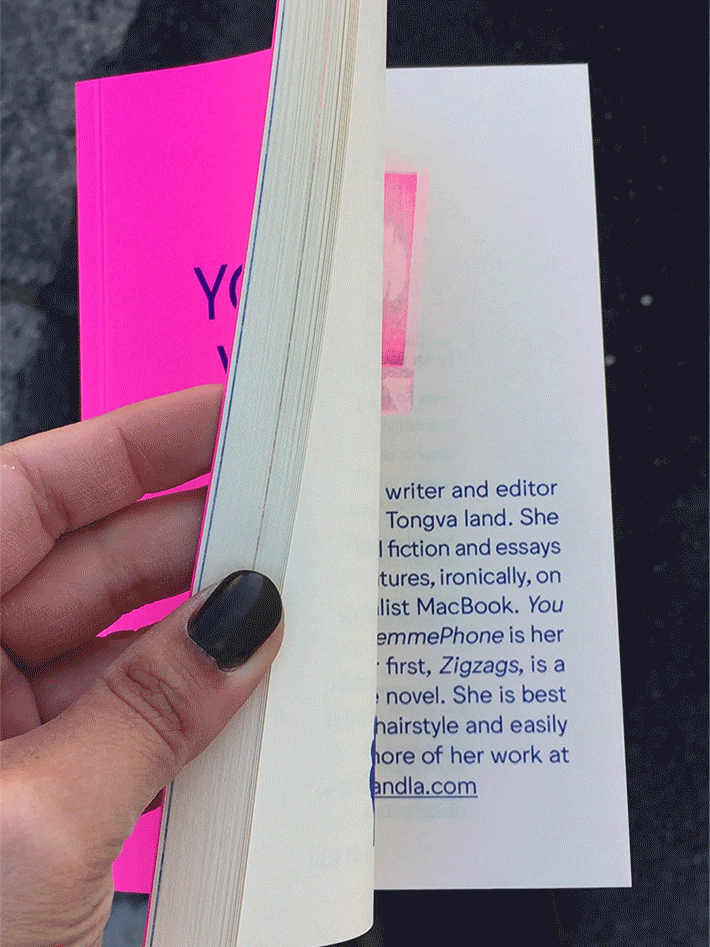 Sales of Co—Conspirator Press books are split 60/40 between the press and the author. As a press, it's important to us to set prices that are accessible for folks while still supportive to the author. If you are someone who has more resources and are able to pay more for our publications, we have added two additional pricing tiers that you can select when purchasing a book. By paying a higher price, you are redistributing more resources to both the press and the authors. Thank you for your support!

You Can Vibe Me On My FemmePhone follows three friends, in a near-future Los Angeles, who are trying to improve themselves using a phone with a feminist operating system. Join Veronica, Phoebe, and Remy on their absurd adventures to seduce artists, entrap local Proud Boys, and enter a kinky queer horse-play scene. Their FemmePhones, programmed with their personal values, guide them toward the transformative love and professional passions they seek. But what choices will they make when they disagree with their phones and what does this mean about their feminist values? Kamala Puligandla's heartfelt, humorous novella takes you on a wild ride about queer love, self-knowledge and growth.

Size: 4.5" x 7", 108 pages, perfect bound

Self-published by Co—Conspirator Press with the support of Feminist Center for Creative Work. Copy edited by Pratishtha Kohli. Illustrations by Phoebe Unter. Designed by MJ Balvanera, Riso-printed by Neko Natalia.



YOU CAN VIBE ME ON MY FEMMEPHONE MERCH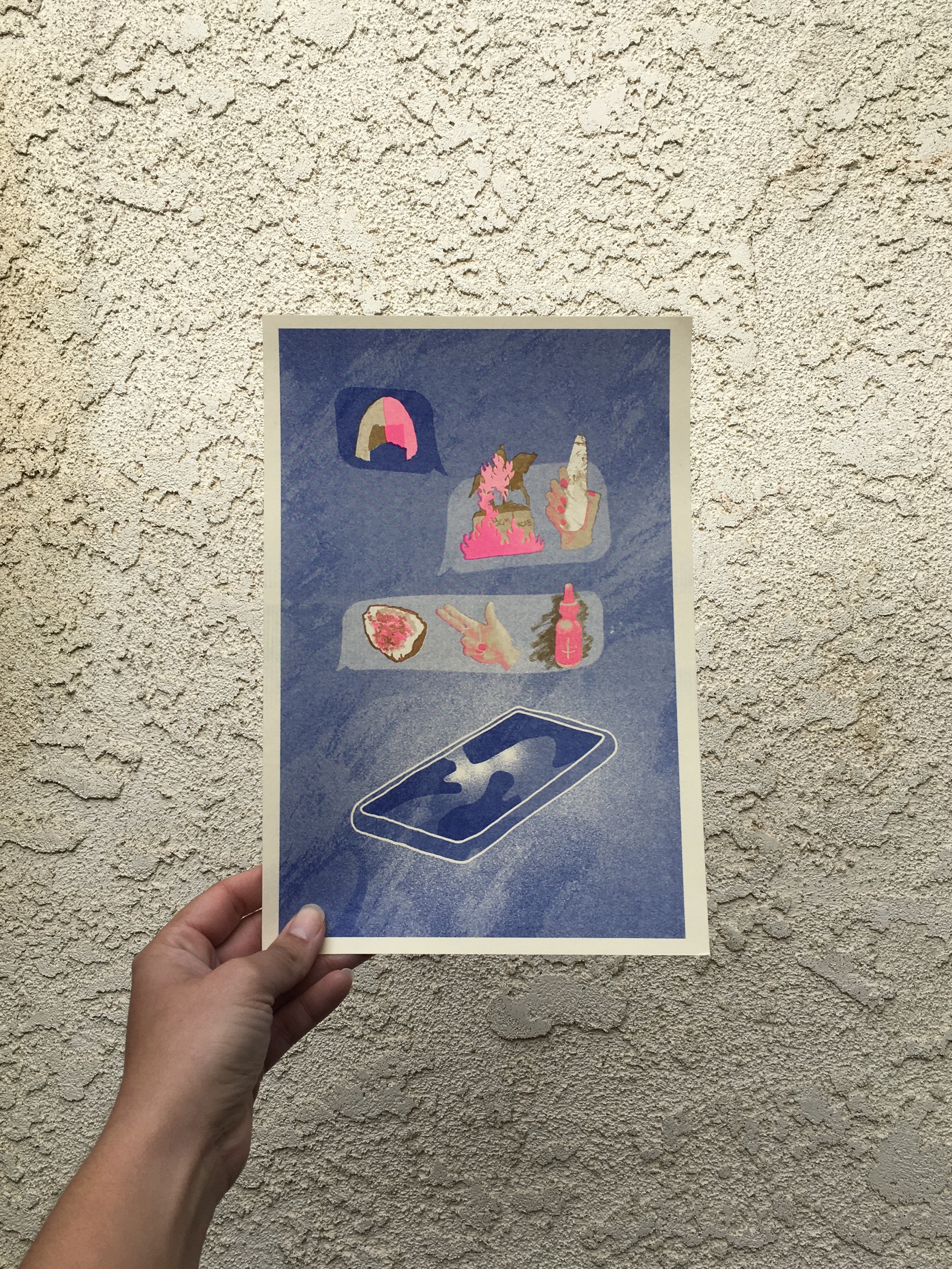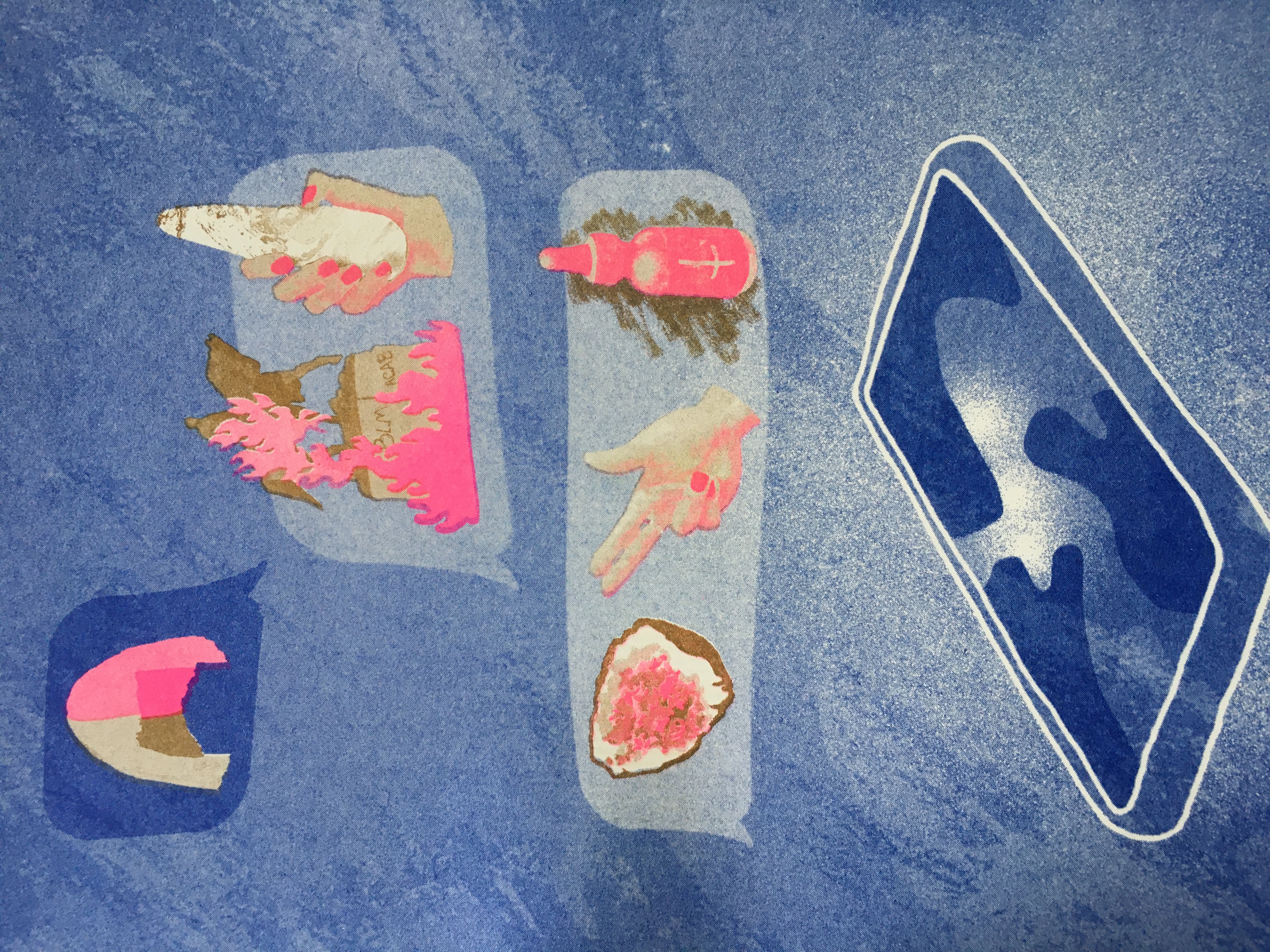 LIMITED EDITION EMOJI PRINT


We created a one-of-a-kind poster featuring an illustration from the pages of FemmePhone! Curate your space with the fun and evocative art by Phoebe Unter featured in the book.

Proceeds go directly to the illustrator.

Size 7.5"x11" single sided riso print, printed with Medium Blue, Fluo Pink and Flat Gold inks

Edition of 50



MORE FROM CO—CO PRESS
Making Art During Fascism

The Creative Black Woman's Playbook

Experiments in Joy: A Workbook

the monumental misrememberings