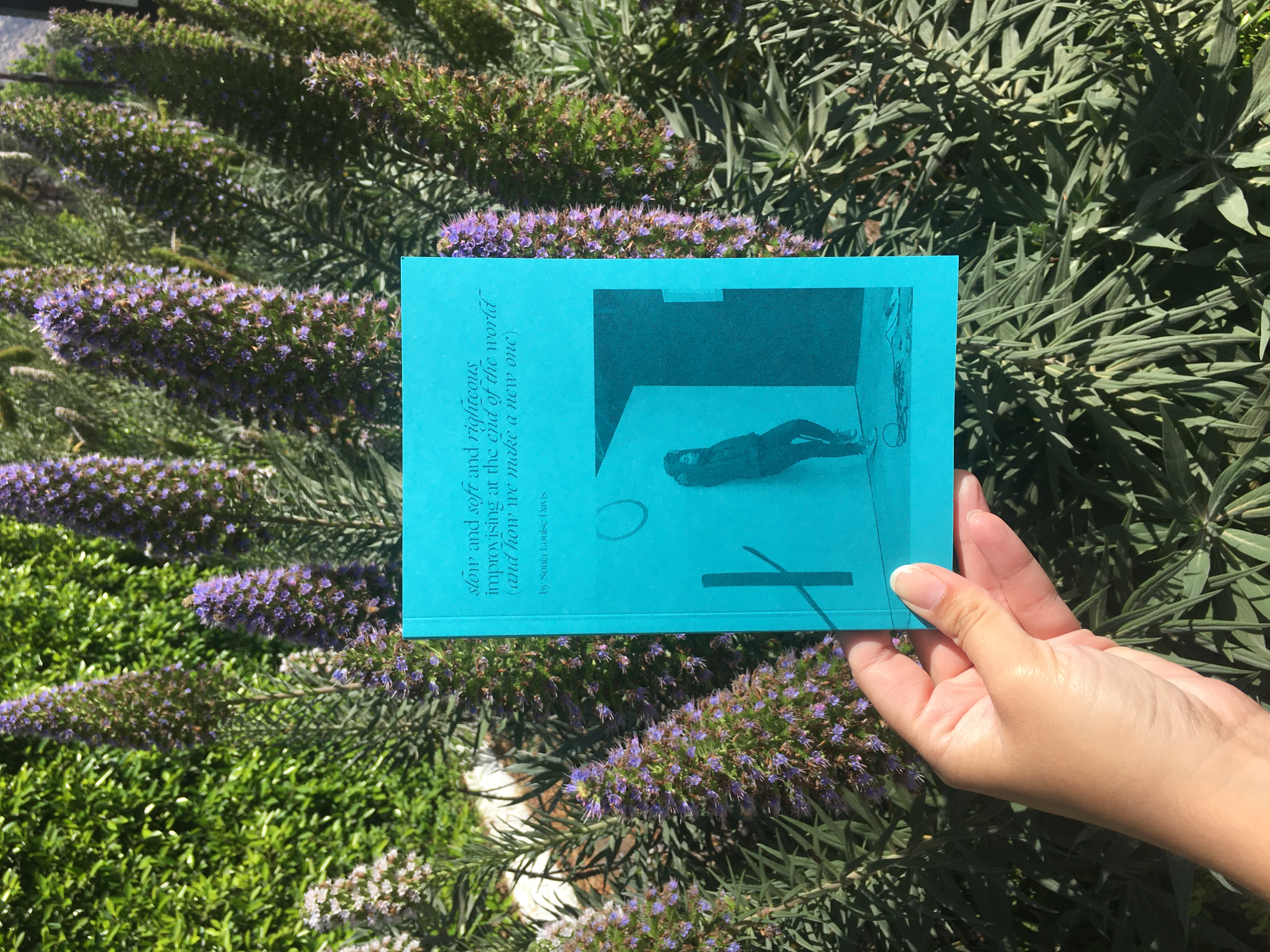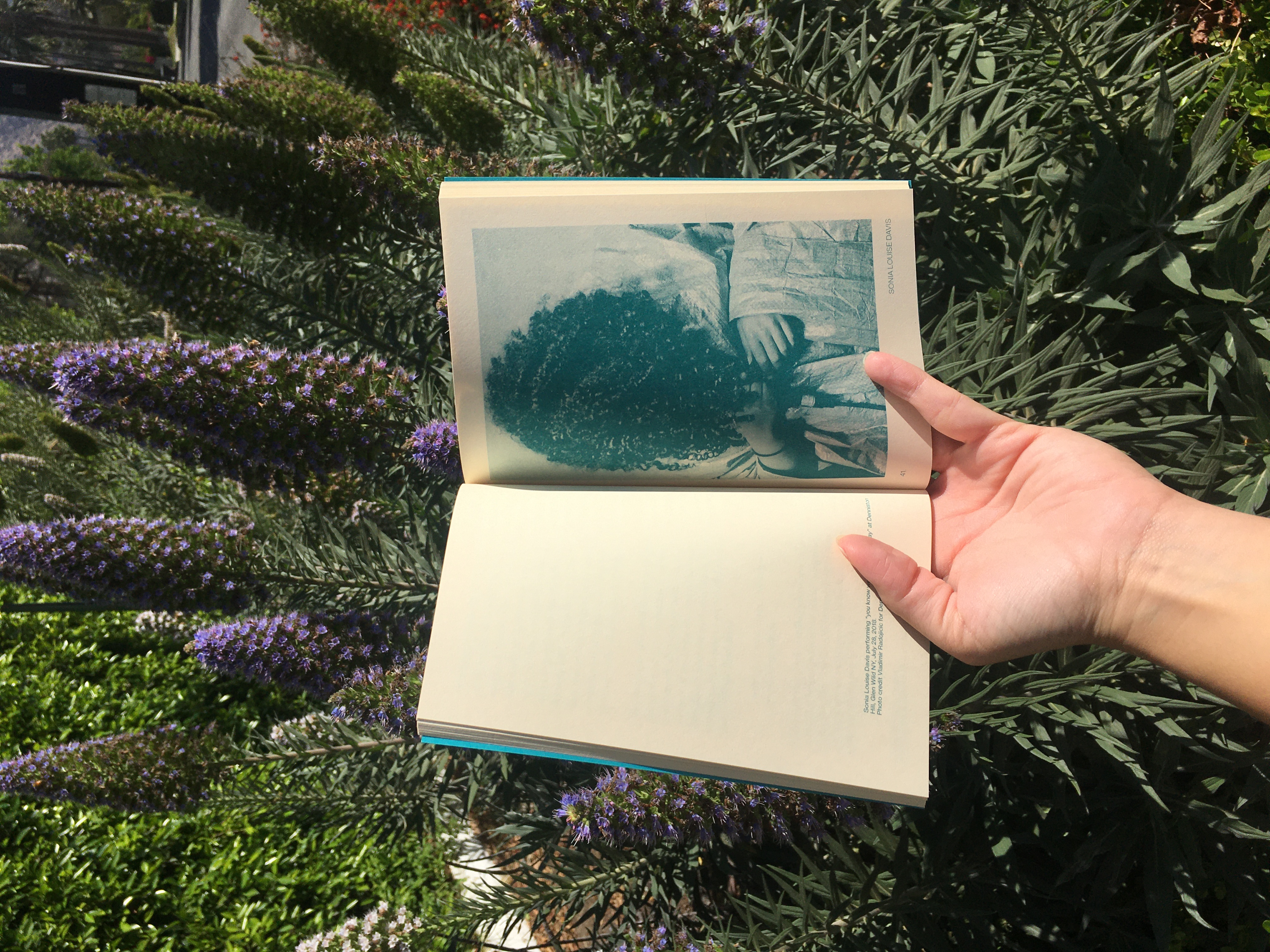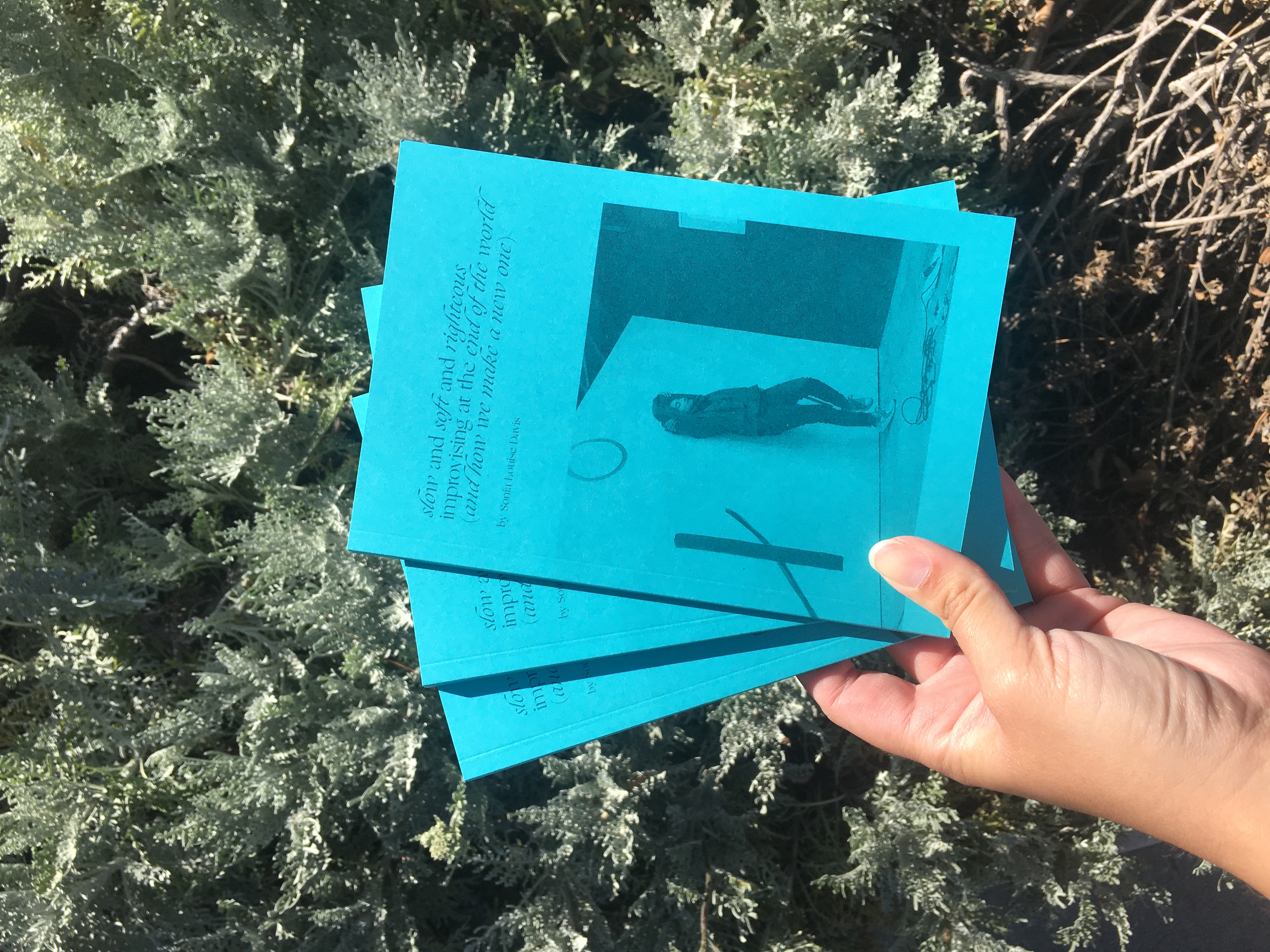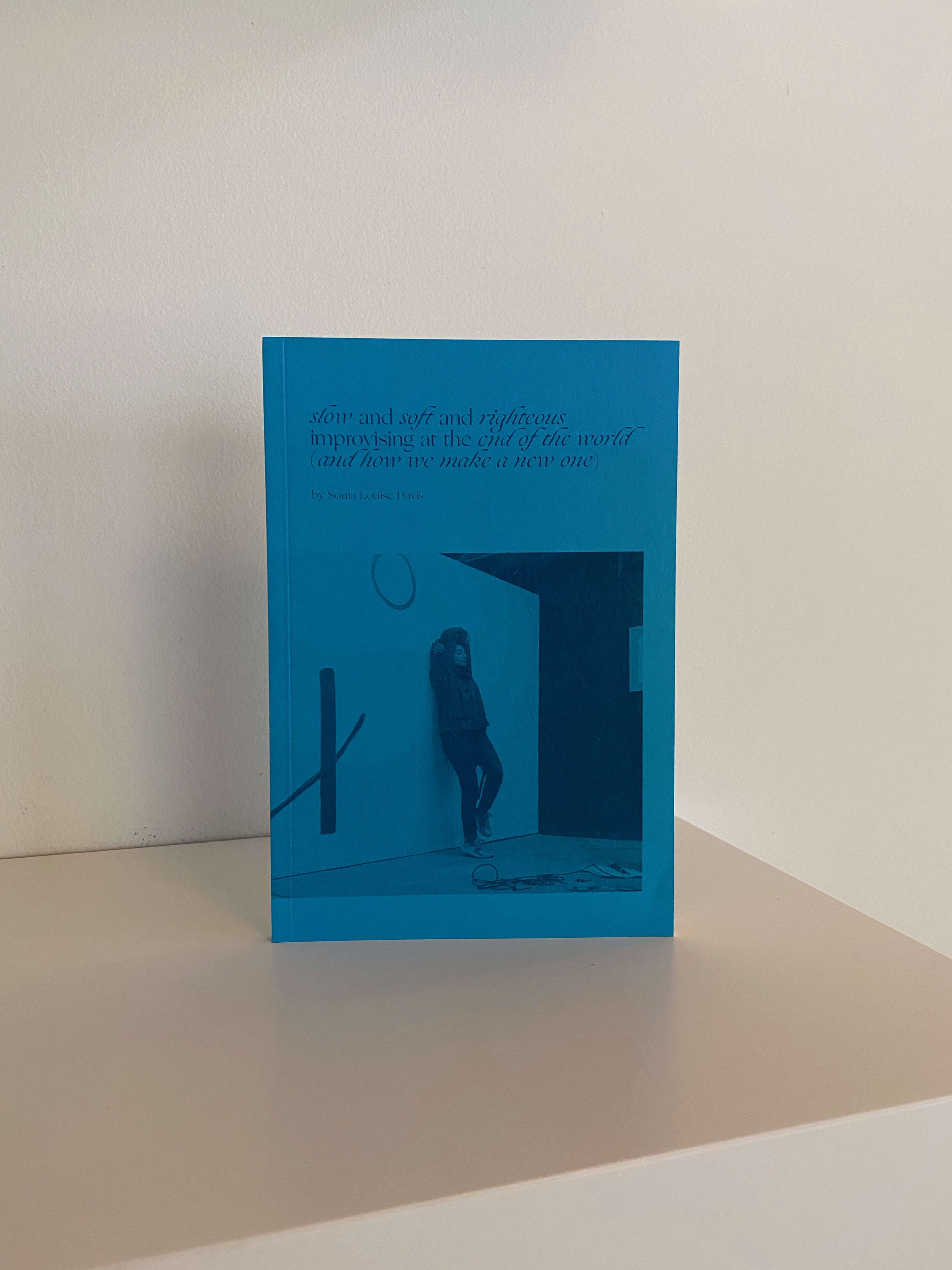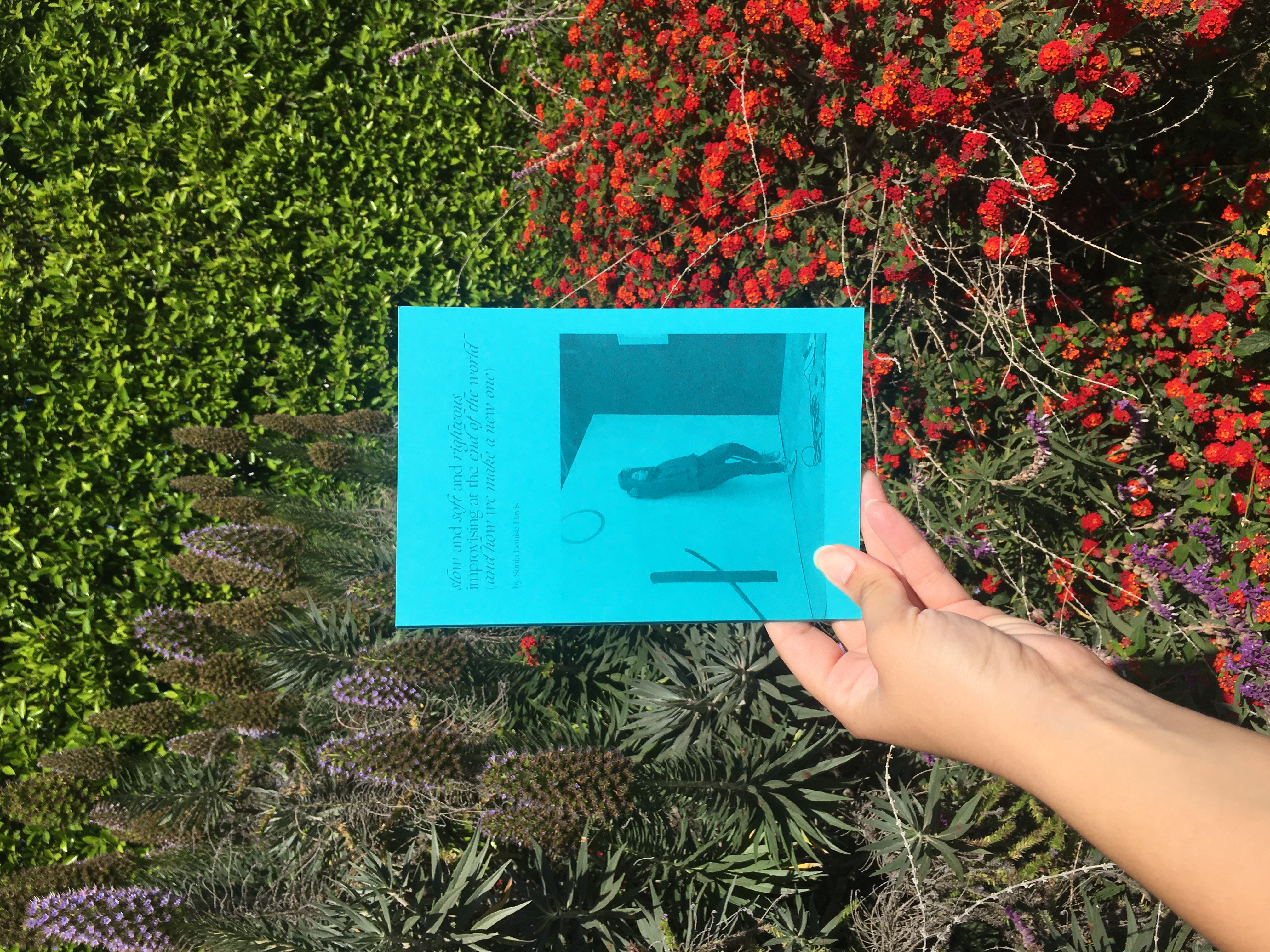 SLOW AND SOFT AND RIGHTEOUS, IMPROVISING AT THE END OF THE WORLD (AND HOW WE MAKE A NEW ONE)
sonia louise davis'
slow and soft and righteous, improvising at the end of the world (and how we make a new one)
spans five years of the artist's writing. These collected texts take the shape of manifestos, scores, poetic essays and prose poems. Many were originally printed as giveaway posters at exhibitions of davis' visual artwork and/or incorporated into her live performances. Marks from her graphic notation appear throughout the book. Improvisation is both an artistic practice and a critical methodology for davis. She states in the introduction: "I believe improvisation can be harnessed for the radical collective action needed to make the world we want to see."
Size: 5" x 7.5", 86 pages, perfect bound. Edition of 500.
Self published by Co—Conspirator Press with the support of Feminist Center for Creative Work.
Designed by MJ Balvanera, Riso-printed by Neko Natalia
PDF DOWNLOAD

SONIA LOUISE DAVIS
Born and raised in New York City, Sonia Louise Davis is a visual artist, writer and performer. She is a 2022-2023 Jerome Foundation Emerging Artist Fellow at the Queens Museum. Her most recent solo exhibition, "resonant frequencies, blossoming tones," at HESSE FLATOW (NY) was listed a "must see" by Artforum in September 2022. She has presented her work at the Whitney Museum (NY), ACRE (Chicago), Sadie Halie Projects (Minneapolis), Ortega y Gasset (Brooklyn), Rubber Factory (NY), and Artists Space (NY), among other venues. Residencies and fellowships include the Laundromat Project's Create Change Fellowship (NY), Civitella Ranieri (Italy), New York Community Trust Van Lier Fellowship at the International Studio & Curatorial Program (Brooklyn), Culture Push Fellowship for Utopian Practice (NY), Lower Manhattan Cultural Council's Workspace Artist in Residence Program (NY), Studio Immersion Project Fellowship at the Robert Blackburn Printmaking Workshop (NY), Right Now Artist Publication Grant from Women's Studio Workshop (Rosendale) and STONELEAF RETREAT (Kingston). Her newest book, "slow and soft and righteous, improvising at the end of the world (and how we make a new one)" was published in 2021 by Co—Conspirator Press, which operates out of the Feminist Center for Creative Work in Los Angeles. An honors graduate of Wesleyan University (BA, African American Studies) and alumna of the Whitney Independent Study Program, Sonia lives and works in Harlem.
---
About

Co—Conspirator Press is a publishing platform for artists, writers, designers, printers, social justice workers, and editors from historically underrepresented communities who use their voice to address intersectional feminist issues and challenge cis-hetero-patriarchy, white-supremacy, and exclusionary, colonial, capitalist, and ableist systems.