MOTIFS, MIGRATIONS AND MISAPPROPRIATIONS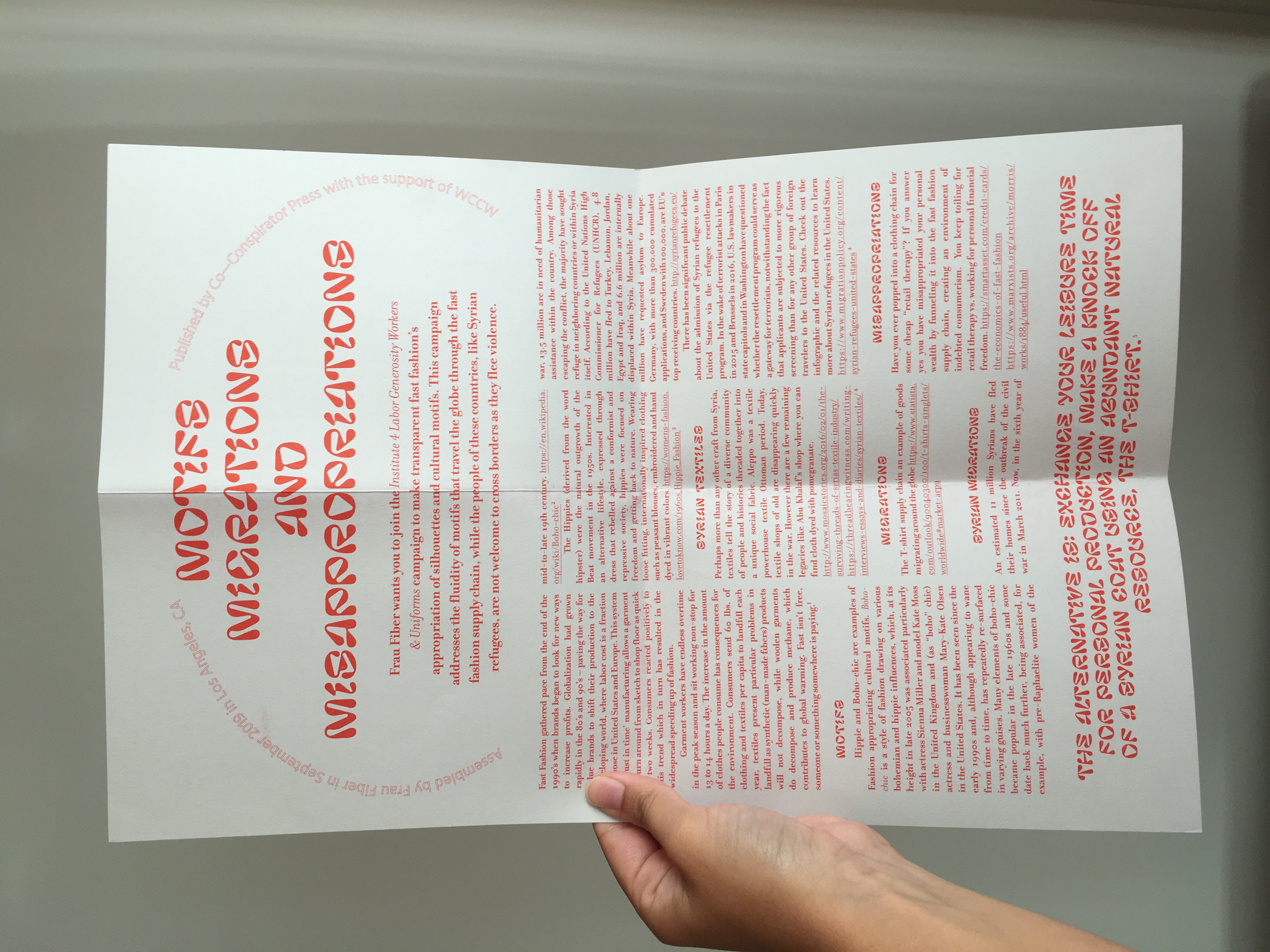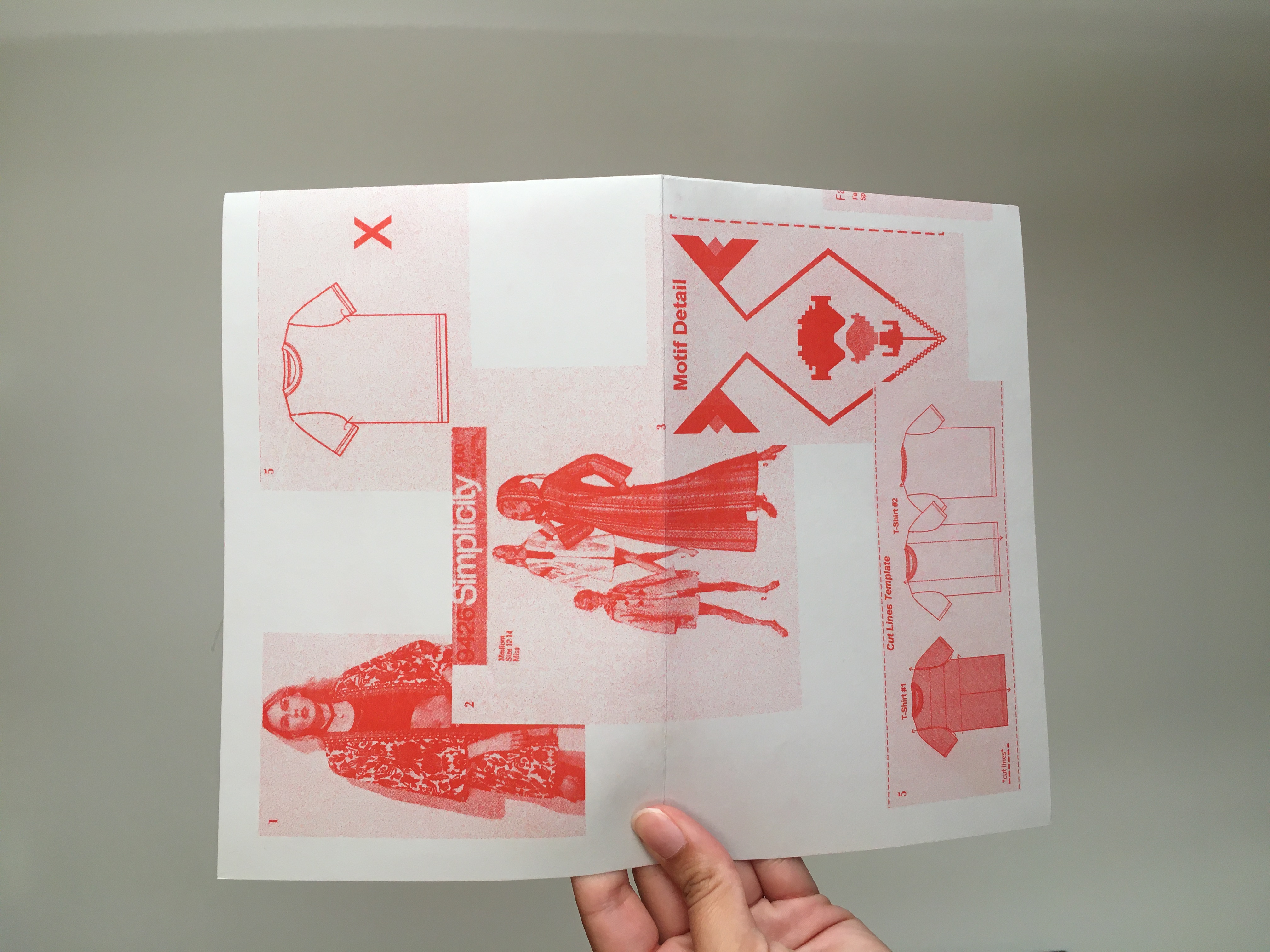 Sales of Co—Conspirator Press books are split 60/40 between the press and the author. As a press, it's important to us to set prices that are accessible for folks while still supportive to the author. If you are someone who has more resources and are able to pay more for our publications, we have added two additional pricing tiers that you can select when purchasing a book. By paying a higher price, you are redistributing more resources to both the press and the authors. Thank you for your support!

Frau Fiber wants you to join the Institute 4 Labor Generosity Workers & Uniforms campaign to make transparent fast fashions appropriation of silhouettes and cultural motifs. This broadsheet addresses the fluidity of motifs that travel the globe through the fast fashion supply chain, while the people of these countries like Syrian refugees are not welcome to cross borders as they flee violence.

Size: 11" x 17", Broadsheet.

Self published by Co—Conspirator Press with the support of Feminist Center for Creative Work. Designed by MJ Balvanera, Riso-printed by MJ Balvanera.



MORE FROM CO—CO PRESS
You Can Vibe Me on MY FemmePhone

Experiments in Joy: A Workbook

The Creative Black Woman's Playbook

the monumental misrememberings