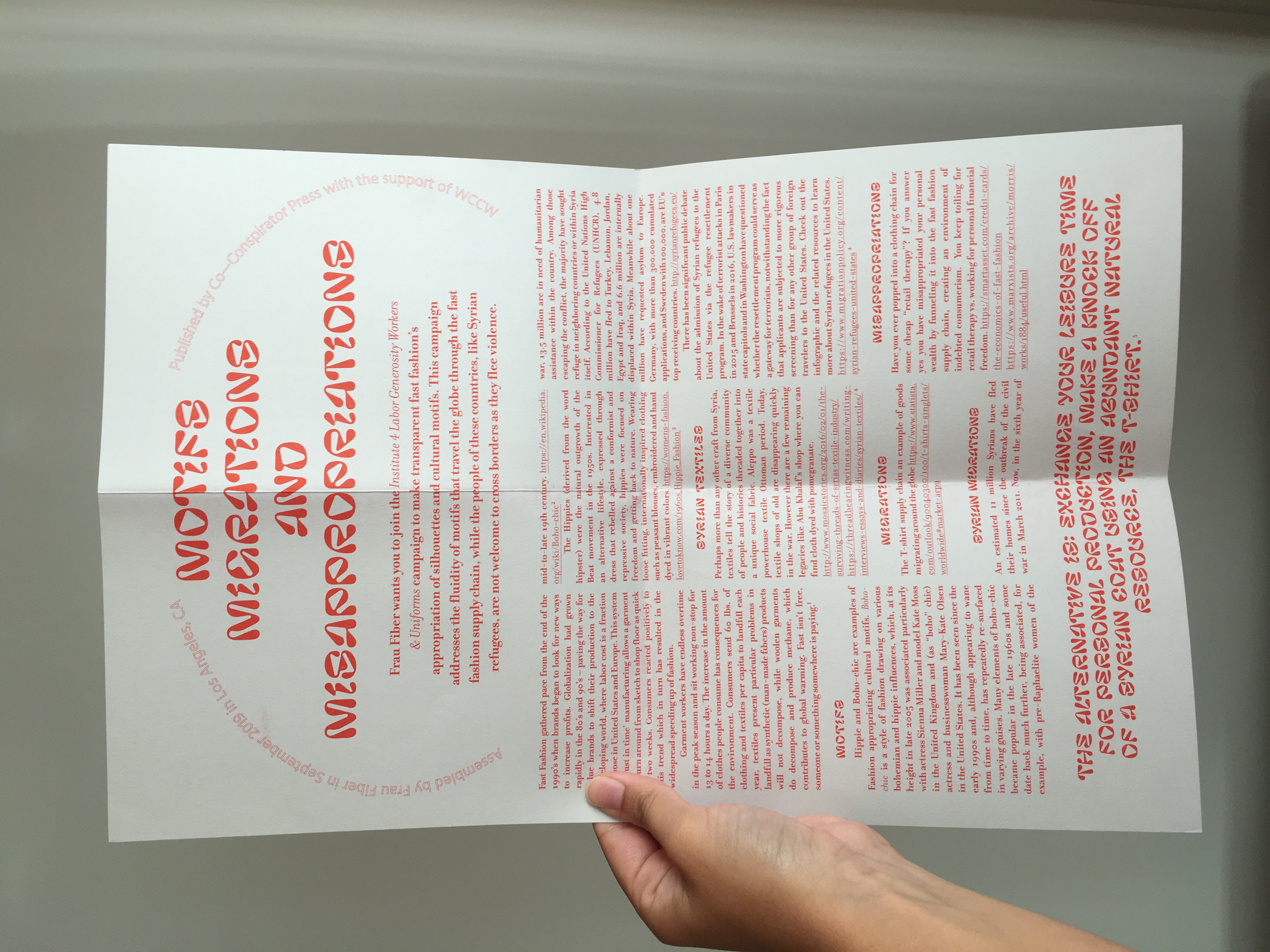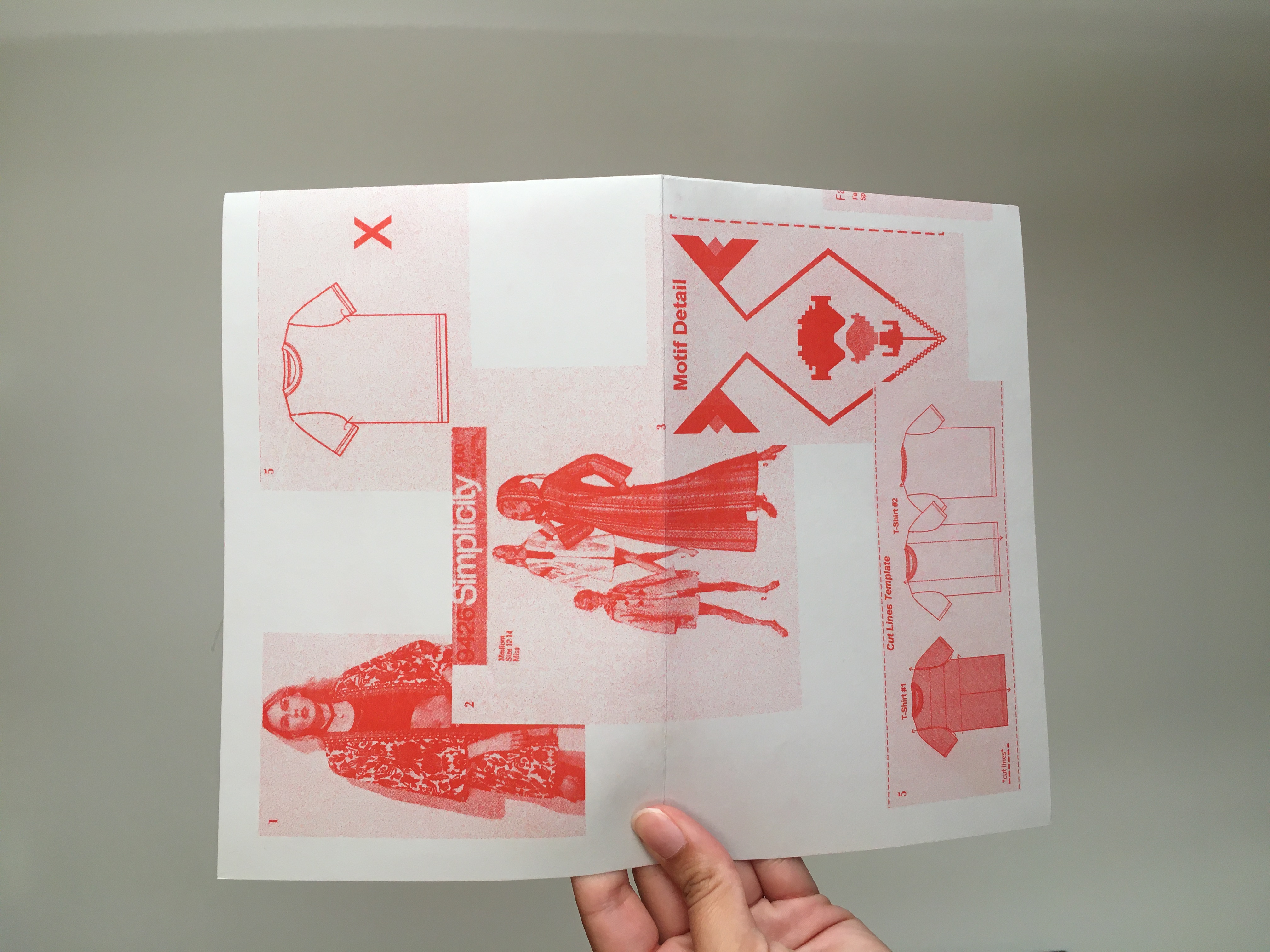 MOTIFS, MIGRATIONS AND MISAPPROPRIATIONS




Frau Fiber wants you to join the Institute 4 Labor Generosity Workers & Uniforms campaign to make transparent fast fashions appropriation of silhouettes and cultural motifs. This broadsheet addresses the fluidity of motifs that travel the globe through the fast fashion supply chain, while the people of these countries like Syrian refugees are not welcome to cross borders as they flee violence.

Size: 11" x 17", Broadsheet.

Self published by Co—Conspirator Press with the support of Feminist Center for Creative Work. Designed by MJ Balvanera, Riso-printed by MJ Balvanera.
---
About

Co—Conspirator Press is a publishing platform for artists, writers, designers, printers, social justice workers, and editors from historically underrepresented communities who use their voice to address intersectional feminist issues and challenge cis-hetero-patriarchy, white-supremacy, and exclusionary, colonial, capitalist, and ableist systems.